Chinacoat
04.12.2018 - 06.12.2018 | Guangzhou, China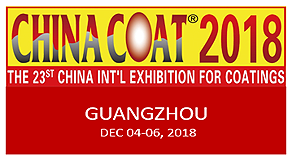 SONGWON Industrial Group representatives will be at Chinacoat 2018 in Guangzhou.
SONGWON continues to bring new ideas and products to the coatings market, offering a wide range of UVAs, HALS and antioxidants designed to cover all thermal and light stability requirements.
We are available for discussions, feel free to contact us at specialtychemicals@songwon.com.
View Details