Innovation
Investing in technology to remain a leading player
Over the years, being a leading player in the chemical industry has become increasingly more challenging, as customers' needs become more specific and complex. To ensure that we keep up and stay ahead of their evolving requirements, investing in technology & innovation at SONGWON is a top priority.
For 50 years, SONGWON has a proud record of bringing innovative solutions to the market. The company's highly skilled and experienced chemists, engineers, analysts, and technicians are all involved in product development and work together to further expand SONGWON's product portfolio.
Focusing on meeting customers' needs, R&D contributes to providing innovative products, maintaining competitive pricing, continuously improving quality and providing a best-in-class level of regulatory affairs.
SONGWON achieves this by:
Relying on a solid base of dedicated internal resources which cover all aspects of innovation
Remaining open to, and encouraging creativity from all corners of the organization
Continually optimizing processes and back-integration
Having a structured approach in relation to external sources to complement and extend our knowledge
SONGWON has already established a number of strategic partnerships with key partners in specific areas of mutual interest and will continue to seek further opportunities in the future.
Efficient stabilizers prevent emissions for interior plastics
Plastics in car interiors help reduce the weight of vehicles, allow new design options and enhance cost versus performance. Today, plastics are being used for an ever-increasing number of components inside cars, for example dashboards, head panels and upholstery. The main types are polypropylene (PP), polyurethane (PUR) and polyvinyl chloride (PVC).
SONGWON's advanced stabilizers solutions help to reduce the emission level for interior PP-based TPO automotive applications.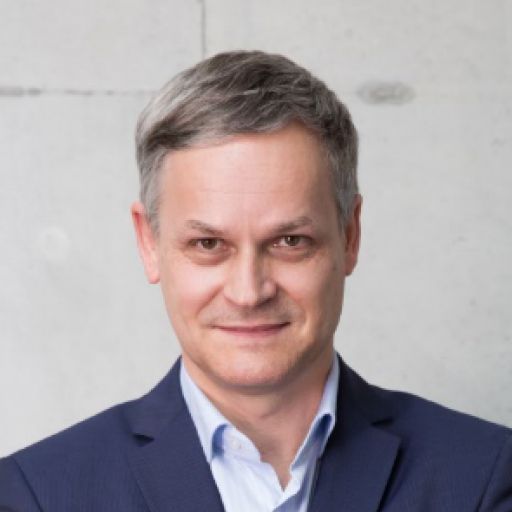 SONGWON Industrial Group intends to focus further on the stabilization of light-weight applications as this is an important automotive trend. PP filled systems based on carbon fibre, for example, are of interest as they are lighter in weight than glass fibre, and hence popular although still expensive.
Advances in plastics making cars lighter and safer - Courtesy of Automotive Industry
Read more in the Automotive Industry issue, where you can find the interview of Thomas Schmutz, Leader Global Technical Service & Application Development, who was asked to share some of the new trends for plastic inside and outside the car.
SONGWON Automotive Industries Issue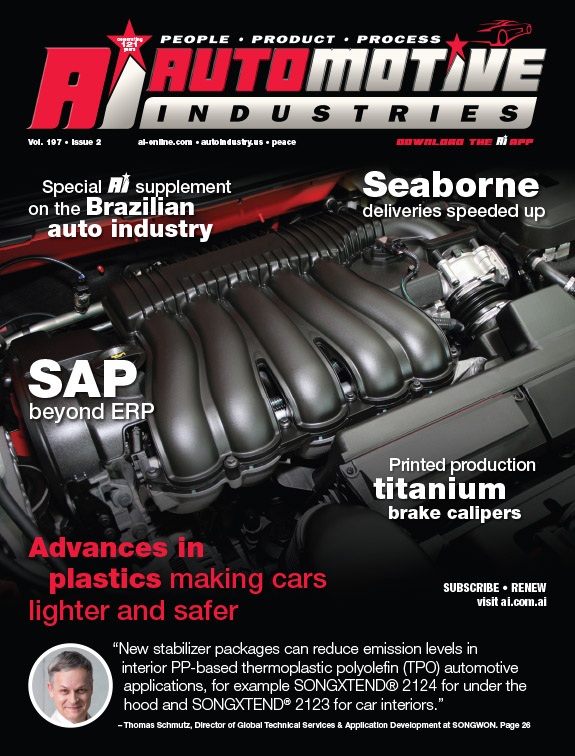 SONGWON wins Frost & Sullivan's 2016 New Product Innovation Award
Effective fire protection can mean the difference between life and death, as recent events have clearly shown. Do you need to make sure your flame-retardant polystyrene can be relied upon? Expanded and extruded polystyrene containing polymeric flame retardants requires special treatment. Conventional stabilizers are not enough! Winner of Frost & Sullivan's 2016 New Product Innovation Award, SONGXTEND® 1301 has been specially designed to protect the polymeric flame retardant and thereby improve the performance of the end product. Follow the link to discover more about this ground-breaking SONGWON's development:
SONGXTEND® 1301 - For expanded and extruded polystyrene containing polymeric flame retardants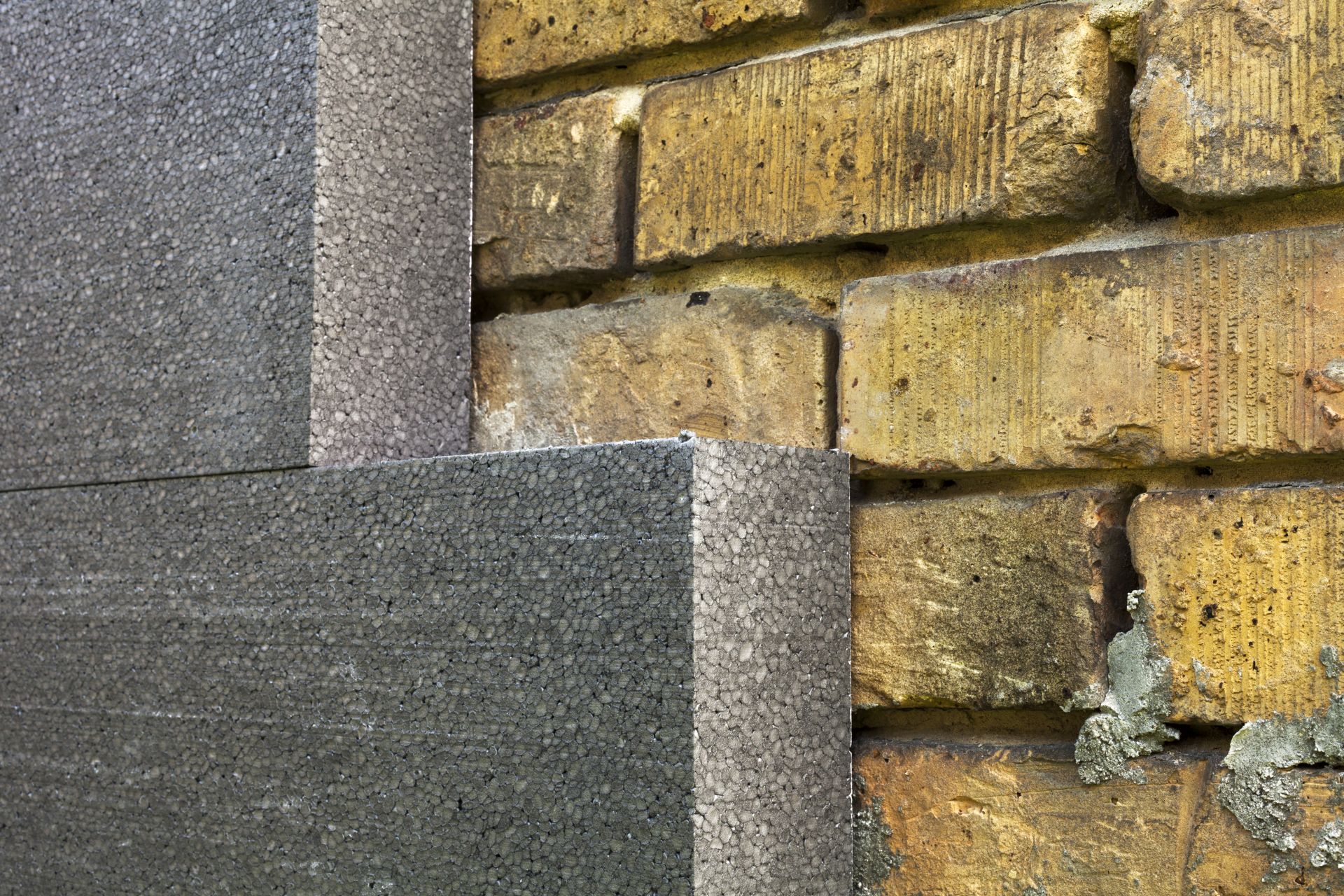 HI-THANE™ A-890K - New, high performance binder for lamination inks helps to enhance print quality on packaging film and optimize productivity
This recently launched new binder is distinguished by its exceptionally high lamination bonding strength on various plastic films, especially PET, nylon and OPP. Its outstanding heat resistance makes it suitable for use in both retortable and non-retortable flexible packaging laminates. With its very high re-solubility, HI-THANE™ A-890K counteracts scale formation in gravure printing cells, improving print quality and reducing machine maintenance. Thanks to its low viscosity, this versatile binder helps to boost the color strength of inks, promoting top quality printing results.