History
In just 50 years, with its entrepreneurial approach and superior technology, SONGWON has grown from a local Korean manufacturer to a world-class, globally successful specialty chemicals leader, offering one of the broadest product portfolios in the market today. It has been a truly remarkable journey!
Through the decades, we have adapted our business to keep pace with the evolving needs of our customers.
SONGWON was founded on the vision of one man and his vision has remained at the heart of our organization. With an ability to detect changes, our flexibility to adjust and the immense strength and commitment throughout the company, we have relentlessly followed this vision, even in difficult times.
SONGWON has never strayed from its core values: integrity, openness within and outside the company, an honest and candid attitude in business, commitment to the benefit of all its stakeholders. Confident but humble, with an attitude of underpromising and overdelivering is the image that SONGWON has successfully projected and maintained over the years.
Discover pieces of SONGWON's history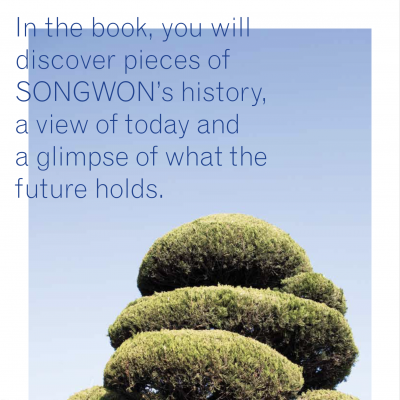 SONGWON History Book
Download - 13.14 MB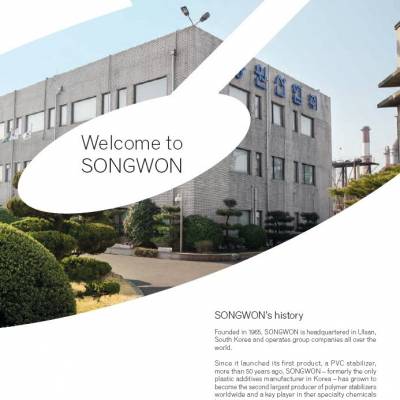 Corporate timeline
Download - 7.662 MB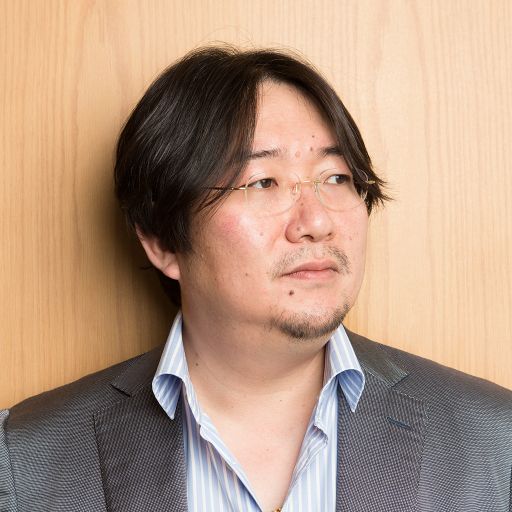 In business you can fake many things but sincerity and doing the right thing 'right' remains untouchable. My father who was the founder of SONGWON, instilled this in me and our great company many years ago.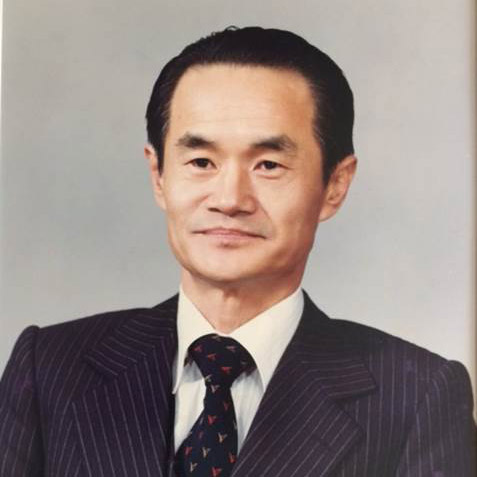 Songwon International-Qingdao Co., Ltd. established in China
Launched new flame-retardant synergist portfolio
Increased majority in Songwon Polysys Additives LLC, Abu Dhabi, UAE
Expanded functional monomers production line in Ulsan (South Korea)
Extended product range with several new products
SONGNOX® 1330, SONGNOX® 5057, SONGNOX® L570, SONGSORB® CS 400
Increased majority in Qingdao Long Fortune Songwon Chemical Co., Ltd. JV
Q4: Increased majority in Qingdao Long Fortune Songwon Chemical Co., Ltd. JV in Qingdao (China)
Q4: New branches opened in Malaysia, Taiwan & Singapore
New pilot plant in Panoli (Gujarat) has come on stream
June: To enhance and further strengthen SONGWON's existing capability, a new pilot plant opened in Panoli, India.
SONGWON opens its new Technology Innovation Center (TIC)
March: SONGWON officially opens its new Technology Innovation Center (TIC) in Maeam site South Korea.
SONGWON officially opens its new OPS plants
January: SONGWON officially opens its new OPS plant in Abu Dhabi (UAE)
November: SONGWON officially opens its new OPS plant in Qingdao (China)

Establishment of Joint Venture Qingdao Long Fortune Songwon Chemical Co., Ltd. (China)​
August: Establishment of Joint Venture Qingdao Long Fortune Songwon Chemical Co., Ltd. (China)
Acquisition of Sequent Specialty Chemicals, Ltd. (India)
August: Acquisition of Sequent Specialty Chemicals, Ltd. (India)
Q1: Green field investment for OPS plant in Abu Dhabi (UAE)
Establishment of Songwon Additive Technologies
Q1: Establishment of Songwon Additive Technologies - Middle East FZE (Dubai) and Polysys Additive Technologies - Middle East LLC (Abu Dhabi)
Establishment of Songwon Additive Technologies-Americas, Inc. (USA)
October: Establishment of Songwon Additive Technologies-Americas, Inc. (USA)
August: Establishment of Songwon Baifu Chemicals (Tangshan) Co., Ltd. (China)
Acquisition of ATG Additive Technology Greiz GmbH (Germany)
December: Acquisition of ATG Additive Technology Greiz GmbH (Germany)
November: Establishment of Songwon Additive Technologies AG (Switzerland)
October: Establishment Songwon Chemicals Co., Ltd.  (China)
August: Start-up new production line of Antioxidant 1076 at Maeam plant (Korea)
January: Acquisition of Songwon Holdings AG - ex Mantenere Holding AG (Switzerland)
Establishment of Songwon Trading (Shanghai) Ltd. (China)
July: Establishment of Songwon Trading (Shanghai) Ltd. (China)
April: Establishment of Songwon International-India Pvt. Ltd. (India)
April: Establishment of Songwon China Ltd. (Hong Kong)
February: Establishment of ChemService Asia Co., Ltd. (Korea)
Establishment of Songwon industrial Co., Ltd. - Representative Office Bahrain
July: ISO 14001 Environment Management System Certification - Maeam Plant (Korea)
July: Establishment of Songwon industrial Co., Ltd. - Representative Office Bahrain 
June: Start-up operation of IBL Plant (Maeam)
May: Closing of Tokyo branch (Japan)
Start-up operation of Maeam Plant (Korea)
December: ISO 14001 Environment Management System Certification - Ulsan Plant (Korea)
June: Start-up operation of Maeam Plant (Korea)
Establishment of Songwon International AG (Switzerland)
August: Establishment of Songwon International - Americas, Inc. (USA)
June: Establishment of Songwon International AG (Switzerland)
Establishment of Shanghai Songwon Brilliant Chemicals Co., Ltd. (China)
December: Establishment of Shanghai Songwon Brilliant Chemicals Co., Ltd. (China)
Opening Maeam Office (Korea)
December: Opening Maeam Office (Korea)
Establishment of Songwon Japan K.K. (Japan)
March: Establishment of Songwon Japan K.K. (Japan)
Approved ISO-9002 certification
July: Approved ISO-9002 certification
Moved Seoul Office (Korea)​
April: Moved Seoul Office (Korea)
Opening Busan Office (Korea)
March: Opening Busan Office (Korea)
March: Moved Head Office to Ulsan Plant from Busan (Korea)
Opening Tokyo office (Japan)
April: Opening Tokyo office (Japan)
Start-up operation of Ulsan Plant (Korea)
May: Start-up operation of Ulsan Plant (Korea)
Establishment own R&D Center with the approval of the Ministry of Science and Technology (Korea)
November: Establishment own R&D Center with the approval of the Ministry of Science and Technology (Korea)
Establishment Kyungshin Industrial Co., Ltd. (Korea)
February: Establishment Kyungshin Industrial Co., Ltd. (Korea)
Establishment Songwon Moolsan Co., Ltd. (Korea)
December: Establishment Songwon Moolsan Co., Ltd. (Korea)
Songwon Industrial Co., Ltd. went public (Korea)
June: Songwon Industrial Co., Ltd. went public (Korea)
February: Start-up operation of Suwon Plant (Korea)
Entitled Trader from Commerce Department
Opening Seoul Office (Korea)
December: Moved Head Office and Plant (Korea)
November: Opening Seoul Office (Korea)
Establishment Songwon Industrial Co., Ltd. with head office and plant in Busan (Korea)