Initially the only producer of plastic additives in Korea, SONGWON has grown to become a leading specialty chemicals player worldwide.

During the 40 years following the foundation of our company in 1965, SONGWON grew to become a 230 million US$ business. With the decision in 2006 to approach the market directly, we set the course for further success, becoming a major global force in plastic additives. Since then, SONGWON has more than doubled in size to become a 725 Billion KRW (678 Million US$) business in 2017.
In 2017, in light of the vast experience and extensive knowhow gained over the years by our teams in the field of high-quality polymer stabilizers, expanding beyond this into the broader field of specialty chemicals was the next logical step for our company.
Discover pieces of SONGWON's history
SONGWON History Book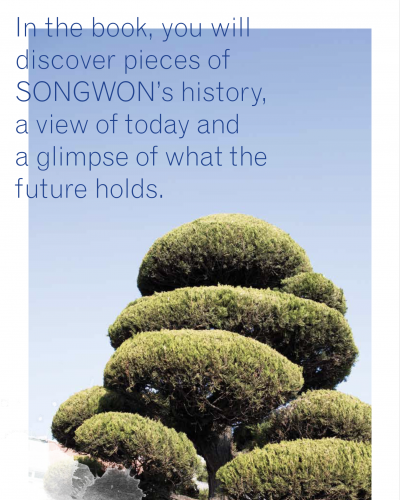 Download - 12.53 MB
Corporate timeline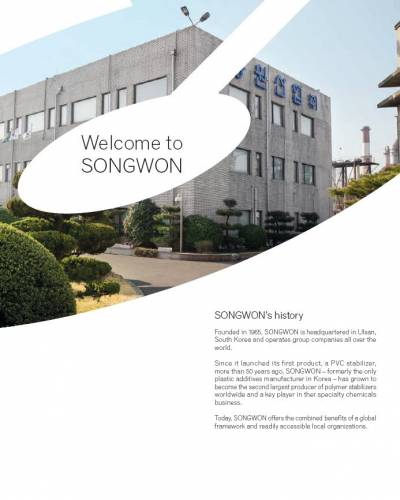 Download - 1.55 MB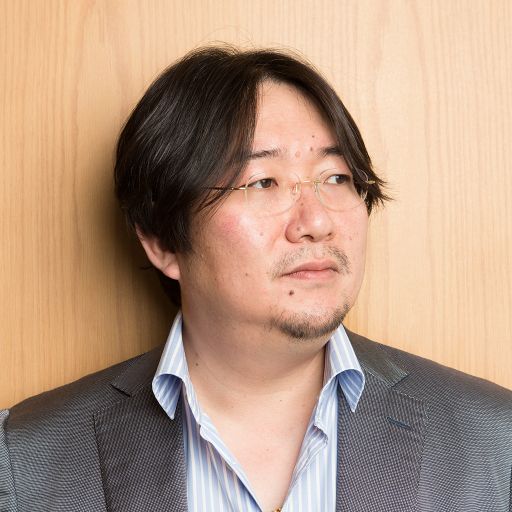 In business you can fake many things but sincerity and doing the right thing 'right' remains untouchable. My father who was the founder of SONGWON, instilled this in me and our great company many years ago.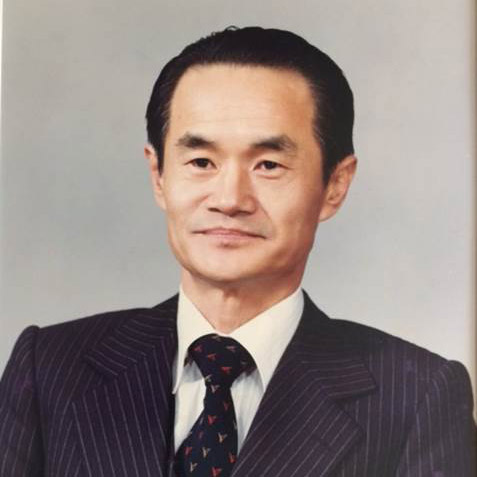 New pilot plant in Panoli (Gujarat) has come on stream
June: To enhance and further strengthen SONGWON's existing capability, a new pilot plant opened in Panoli, India.
SONGWON opens its new Technology Innovation Center (TIC)
March: SONGWON officially opens its new Technology Innovation Center (TIC) in Maeam site South Korea.
SONGWON officially opens its new OPS plants
January: SONGWON officially opens its new OPS plant in Abu Dhabi (UAE)
November: SONGWON officially opens its new OPS plant in Qingdao (China)

Establishment of Joint Venture Qingdao Long Fortune Songwon Chemical Co., Ltd. (China)​
August: Establishment of Joint Venture Qingdao Long Fortune Songwon Chemical Co., Ltd. (China)
Acquisition of Sequent Specialty Chemicals, Ltd. (India)
August: Acquisition of Sequent Specialty Chemicals, Ltd. (India)
Q1: Green field investment for OPS plant in Abu Dhabi (UAE)
Establishment of Songwon Additive Technologies
Q1: Establishment of Songwon Additive Technologies - Middle East FZE (Dubai) and Polysys Additive Technologies - Middle East LLC (Abu Dhabi)
Establishment of Songwon Additive Technologies-Americas, Inc. (USA)
October: Establishment of Songwon Additive Technologies-Americas, Inc. (USA)
August: Establishment of Songwon Baifu Chemicals (Tangshan) Co., Ltd. (China)
Acquisition of ATG Additive Technology Greiz GmbH (Germany)
December: Acquisition of ATG Additive Technology Greiz GmbH (Germany)
November: Establishment of Songwon Additive Technologies AG (Switzerland)
October: Establishment Songwon Chemicals Co., Ltd.  (China)
August: Start-up new production line of Antioxidant 1076 at Maeam plant (Korea)
January: Acquisition of Songwon Holdings AG - ex Mantenere Holding AG (Switzerland)
Establishment of Songwon Trading (Shanghai) Ltd. (China)
July: Establishment of Songwon Trading (Shanghai) Ltd. (China)
April: Establishment of Songwon International-India Pvt. Ltd. (India)
April: Establishment of Songwon China Ltd. (Hong Kong)
February: Establishment of ChemService Asia Co., Ltd. (Korea)
Establishment of Songwon industrial Co., Ltd. - Representative Office Bahrain
July: ISO 14001 Environment Management System Certification - Maeam Plant (Korea)
July: Establishment of Songwon industrial Co., Ltd. - Representative Office Bahrain 
June: Start-up operation of IBL Plant (Maeam)
May: Closing of Tokyo branch (Japan)
Start-up operation of Maeam Plant (Korea)
December: ISO 14001 Environment Management System Certification - Ulsan Plant (Korea)
June: Start-up operation of Maeam Plant (Korea)
Establishment of Songwon International AG (Switzerland)
August: Establishment of Songwon International - Americas, Inc. (USA)
June: Establishment of Songwon International AG (Switzerland)
Establishment of Shanghai Songwon Brilliant Chemicals Co., Ltd. (China)
December: Establishment of Shanghai Songwon Brilliant Chemicals Co., Ltd. (China)
Opening Maeam Office (Korea)
December: Opening Maeam Office (Korea)
Establishment of Songwon Japan K.K. (Japan)
March: Establishment of Songwon Japan K.K. (Japan)
Approved ISO-9002 certification
July: Approved ISO-9002 certification
Moved Seoul Office (Korea)​
April: Moved Seoul Office (Korea)
Opening Busan Office (Korea)
March: Opening Busan Office (Korea)
March: Moved Head Office to Ulsan Plant from Busan (Korea)
Opening Tokyo office (Japan)
April: Opening Tokyo office (Japan)
Start-up operation of Ulsan Plant (Korea)
May: Start-up operation of Ulsan Plant (Korea)
Establishment own R&D Center with the approval of the Ministry of Science and Technology (Korea)
November: Establishment own R&D Center with the approval of the Ministry of Science and Technology (Korea)
Establishment Kyungshin Industrial Co., Ltd. (Korea)
February: Establishment Kyungshin Industrial Co., Ltd. (Korea)
Establishment Songwon Moolsan Co., Ltd. (Korea)
December: Establishment Songwon Moolsan Co., Ltd. (Korea)
Songwon Industrial Co., Ltd. went public (Korea)
June: Songwon Industrial Co., Ltd. went public (Korea)
February: Start-up operation of Suwon Plant (Korea)
Entitled Trader from Commerce Department
Opening Seoul Office (Korea)
December: Moved Head Office and Plant (Korea)
November: Opening Seoul Office (Korea)
Establishment Songwon Industrial Co., Ltd. with head office and plant in Busan (Korea)